Breaking News
30/07/2022
Amazing News: We are proud to announce that The Clan Macpherson: Trials, Triumphs & Treasures by Ewen S.L. Macpherson is now available for pick-up and purchase! Everyone who pre-ordered can be sure to receive their copy soon, in the way they indicated on the form. For those who haven't, we got you covered: there are plenty of copies available in our museum shop. Come and discover the very first standalone history of the Clan Macpherson, with exclusive insights and recollections from one of our most esteemed cousins. An outstanding read for everyone who wants to find out more about their history.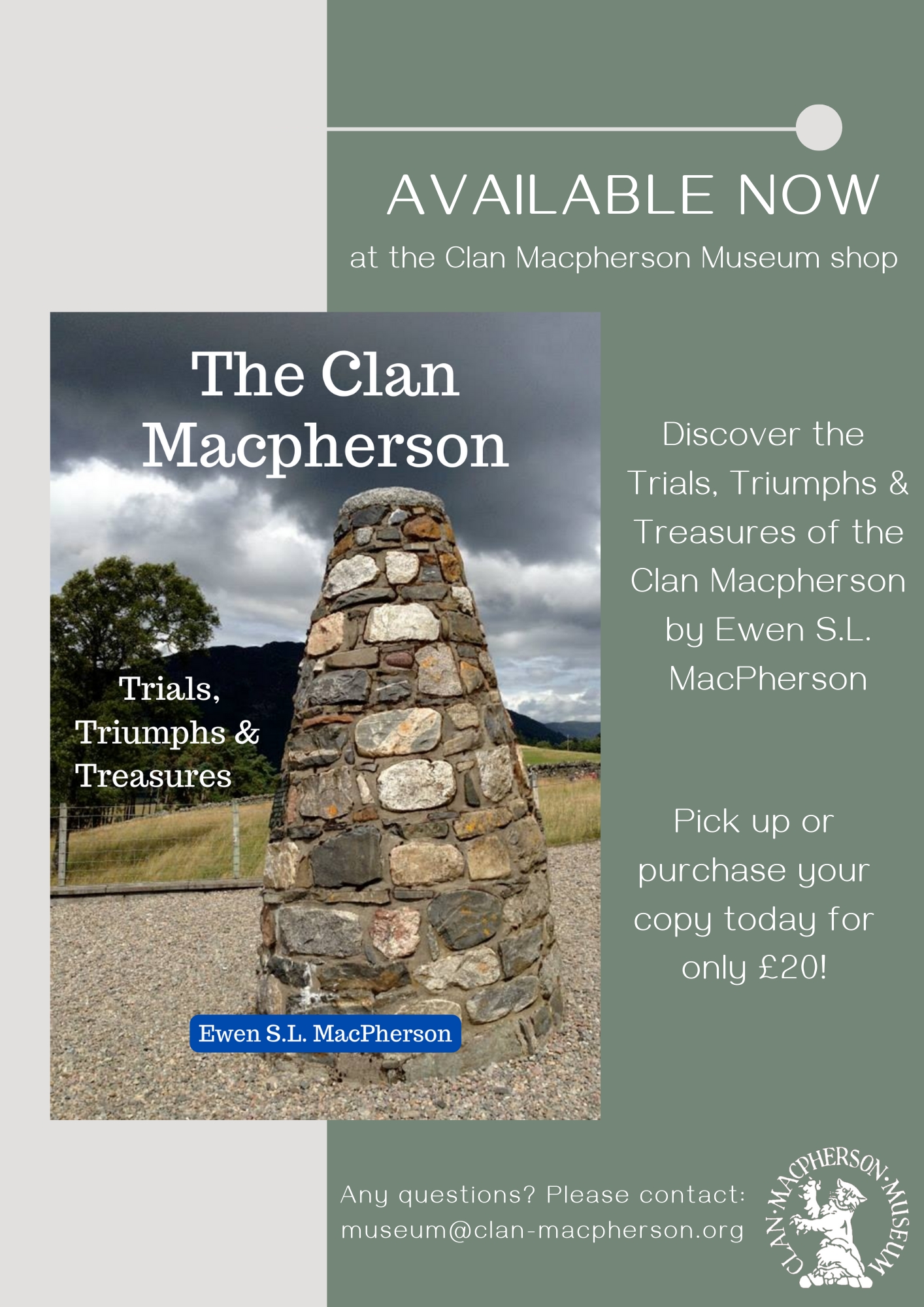 29/07/2022
There are lots of exciting events happening at the Clan Macpherson Museum in the upcoming months. The projects "A Time Traveller's Guide to Newtonmore" and "History & Heritage" take participants on journeys through the time and space of the area, the clan, and our shared heritage. The long-awaited CrossBow concert is also taking place soon here in Newtonmore! Keep track of all the events this season with our event schedule down below. And if something catches your eye, make sure to sign up on Eventbrite.
We are proud to be a Scottish Tourist Board Four Star Museum, have a TripAdvisor Certificate of Excellence, be Assisted Wheelchair Access Registered and an Accredited Museum.
We have been given the 'Good To Go, Scotland' award in recognition that we have followed government and industry COVID-19 guidelines, ensuring processes are in place to maintain cleanliness and aid social/physical distancing.
Opening Hours: 1 April - 31 October Thursday to Monday: 11am to 1.30pm & 2-6pm, Wednesday: 2-6pm, Tuesday: closed.
Entry is FREE
however, it costs about £3 per person to keep the Museum open, so a donation "in the box" would be appreciated.