A story of
High Resolve, Patriotism, Loyalty

and the

Jacobite Cause

Due to the current pandemic the Clan Macpherson Museum will be closed until 15 July 2020.

The health and wellbeing of our visitors, staff and volunteers is our priority and as such, the Trustees of the Macpherson Museum have decided to follow Government guidance and close the Museum to visitors at this time. We apologise for any inconvenience this may cause but would invite you to visit the Museum website and the virtual Museum or make contact via our contacts page. We will look forward to welcoming you to the Museum when the coast is clear and in the meantime wish you all well: keep safe!

We want to reopen for you soon, but we have been told the earliest we can welcome you back is 15 July 💔

Every day we are closed puts our charity at risk.

We understand lockdown measures need to be eased gradually but waiting for five more weeks means missing the start of the summer and losing £10,000 of critical funding which would help care for the artefacts in our Museum. Clan Macpherson Museum Trust will lose £40,000 this year at a vital time as we try to raise funds for replacing our roof.

✨All recent donations have been allocated to replacing the roof but more is required. We are grateful for your incredible support ✨

If you can, please help our Museum get through five more weeks without any visitor income. Please donate here.

Discover the romance, loyalty and valour of one of the last of the Jacobites: Cluny of the '45 who was hunted for 9 years after Culloden. He hid in caves and he held the horse for the officer who was searching for him!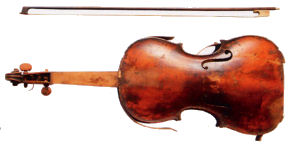 Witness the story behind Macpherson's Lament and the broken fiddle: dramatic tales of a 'Robin Hood-like' character celebrated in song whose life was ended by changing the time on a clock.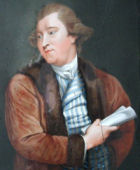 Believe it or believe it not! You decide about the story behind the creator of the romantic Highlands, James 'Ossian' Macpherson.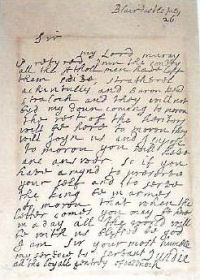 See the letter written on 26th July 1689 from Viscount Dundee to Macpherson of Cluny calling for his support in the Jacobite cause.
There is much, much more to see. Hear about the famous men and women of the Clan who have changed the face of the world: in science, the military, the arts and sport. See the weapons used in days gone-by. Read about mutinies and see the chanter sent down from the heavens.
We are proud to be a Scottish Tourist Board Four Star Museum, have a TripAdvisor Certificate of Excellence, be Assisted Wheelchair Access Registered and an Accredited Museum
Opening Hours: 1 April - 31 October 10 am - 5 pm (Sunday 12 noon - 5 pm)
Entry is FREE
however, it costs about £3 per person to keep the Museum open, so a donation "in the box" would be appreciated.